Recipes for homemade wrinkle cream
Learn to prepare at home two wrinkle creams to look flawless, rejuvenated and energized, easy and natural ingredients complexion.
Want to make your skin look sensational every day?. Then try a homemade anti-wrinkle cream, personalized and made to your liking. You will save a fortune and you can have a skin of porcelain, free of wrinkles, fine lines and imperfections.
Choose the recipe that best goes with your skin type and put hands to work preparing a natural product tailored to your needs.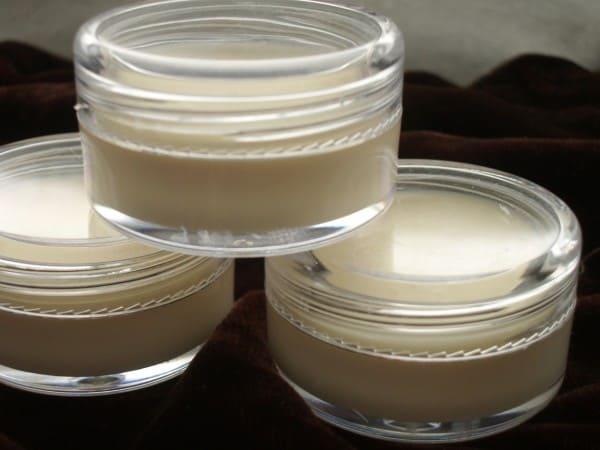 Rejuvenating anti-wrinkle cream
This is a sensational anti-wrinkle cream that will provide you essential vitamins and minerals to the skin hydrated, nourished and rejuvenated look. It is ideal for sensitive, dry or greasy skins, and completely natural, free of chemicals and additives which, in the long run, are toxic to the body.
To prepare this homemade anti-wrinkle cream, place in a pot or saucepan 100 cm3 of water (mineral, spring, or that you have). Heat over low heat and, once warm, add 2 tablespoons of flax seeds, stirring occasionally for about 5 minutes or until boiling point break.
By controlling the temperature, boiling flax seeds for about 10 to 12 minutes, to achieve a gelatinized fluid which you can filter. Strain the product for only this liquid, much as you can (be patient, will be difficult because of its consistency). Returns the seeds to the Pan, add 50 to 100 cm3 of water and repeat the process, for a second batch of gel.
In a mortar, put a teaspoon of fresh pollen, reduce it to powder, and mix it with 2 tablespoons of natural linseed oil and a pinch (1/4 teaspoon) of powder of spirulina (you can spray a compressed, if that is what you find in the market). Mix well. Remove with the gelatin of linen and perfumed with essential oil you prefer, making sure that it is suitable for the skin and that give you beneficial properties according to your conditions. At this point, you can add 30 drops of natural preservative (leucidal) liquid to keep your wrinkle cream better for longer. Pour everything into a small sterile container, and preserved in the refrigerator to keep active properties.
Anti-wrinkle cream for mixed, fat or skin with acne
In this second recipe we will make a great wrinkle cream for mixed or fat skins, and also for mature skin with acne. In a small saucepan of ceramic placed 70 ml of water (if spring or mineral better, if not which you prefer) and heat gently. Add 1/4 teaspoon of natural bark of oak and 1/4 tsp of chestnut. Mix and leave the water to continue to heat until it begins to release some steam, without strong boil.
Remove fire your future anti-wrinkle cream and incorporates 1/4 teaspoon of ponytail and 1/2 teaspoon of ibisco, and stir gently. Filters for liquid (about 30 grams), and add 1 gram of xanthan gum and Acacia (natural thickener you can get in drugstores and natural stores for cosmetics). Beat with mixer immersion or manual processing, and reserves.
In another bowl, mix 2 grams of natural emulsifier derived from olive oil with 10 grams of natural jojoba oil. Place a water bath until the emulsifier is founded entirely on oil.
Aside, prepare a mixture of 5 grams of seed oil of grape, 2 grams of natural honey with propolis, 1/8 teaspoon of wheatgrass powder, and 1/8 teaspoon of spirulina powder. Mix well, remove the previous preparation of the bath and blends very well with the other ingredients.
Already integrated, it emulsifies with the first preparation, and add 5 grams of Glycerin and 5 drops of essential oil you want, to perfume and provide even more beneficial properties for your skin. You can add 30 drops of preservative natural leucidal to keep your home wrinkle cream better for longer.
Duration of the homemade anti-wrinkle creams
If you choose not to add the natural preservative leucidal, you must take into account that these wrinkle creams are homemade and made with all natural ingredients. Keep them cold and prepares a small quantities (those listed here will be used to stock up for a month, approximately.
If you notice that the product changes color, develops mold or starts having other aroma (smell ugly, especially), discard them and prepare a new batch of these great recipes to make your own anti-wrinkle cream.
Visit PlanetSupplement for more recipes and general information about wrinkle creams.